Real Estate Appraiser in Cape Coral, Lehigh Acres, Fort Myers
We serve the following cities and unincorporated areas
Cape Coral - Fort Myers - Estero - Bonita Springs

Lehigh Acres - St James City - Bokeelia

Fort Myers Beach - North Fort Myers

Alva - Sanibel - San Carlos Park

Gateway
Services Provided
Homeowners - Appraisals for PMI Removal, Estate Planning and Settlement, Divorce, Bankruptcy, Appraisals to determine a List Price for selling your home or before making an offer to Purchase a home, Appraisals of vacant land, rent surveys, and Reviews of previous appraisals.
Attorneys - Appraisals for Divorce, Estate Settlement, Foreclosures and Short Sales, Bankruptcy, Reviews of previous appraisals.
CPAs - appraisals for Financial Planning and Investment, Tax Assessment Appeals, Tax Planning, Portfolio Reviews.

We also provide a variety of appraisal services for mortgage lenders and investors including appraisals for Lending and Portfolio Reviews.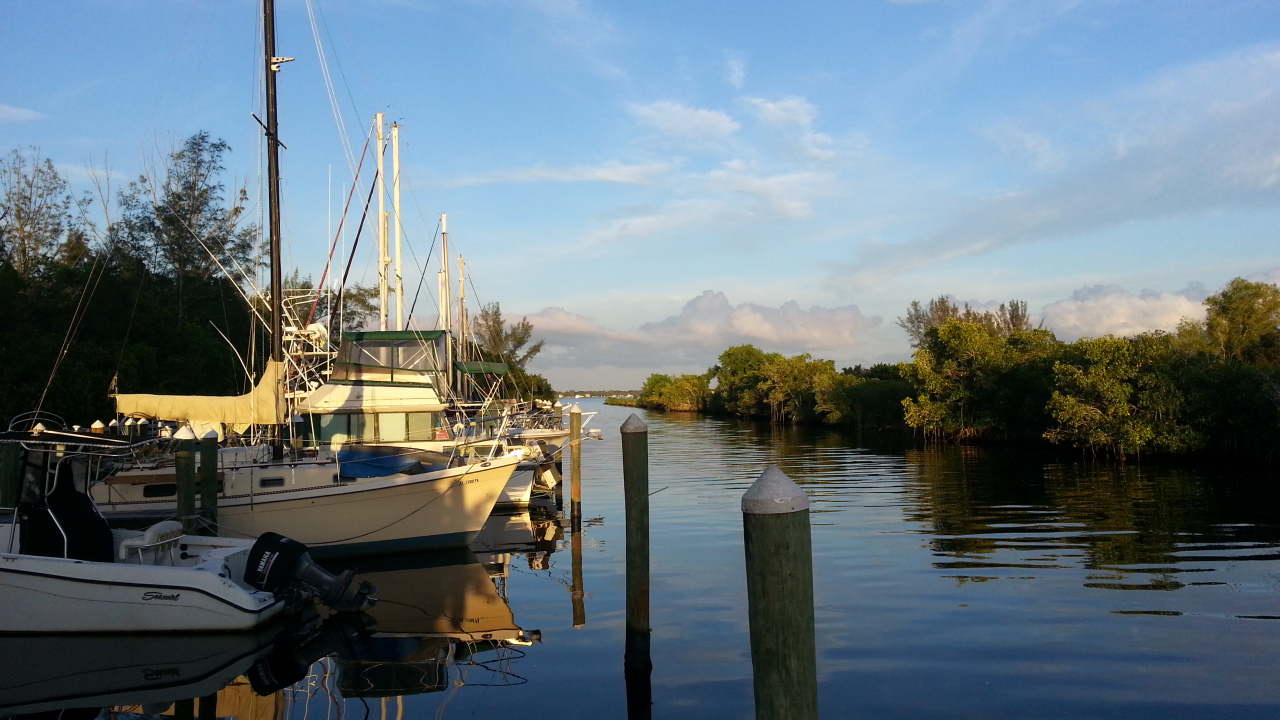 Sept 30 2014
This is an interesting map showing the number of flood insurance policies in each state as of Sept 30, 2014. This was obtained from FloodSmart.gov.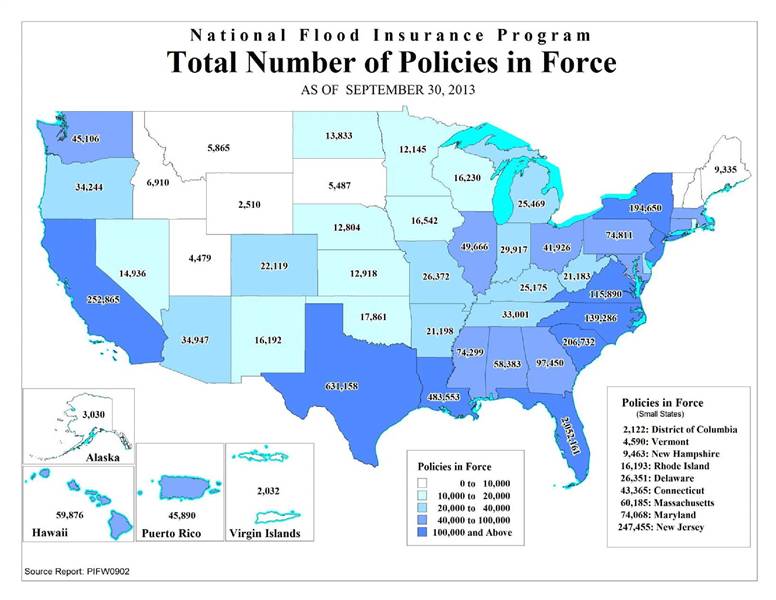 FLOOD INSURANCE UPDATE
March 06, 2014
The House has approved the amended Homeowner Flood Insurance Affordability Act, which would limit rate increases for some homeowners and limit FEMA's ability to increase flood insurance rates when a property is sold or mapped into a high risk flood area. A similar Senate bill generally delays increases for 4 years for new owners, and retains the current rates if owners do not sell.
The good news is that the House and Senate recognize the potentially catastrophic impact the Biggert-Waters bill can have on local economies, where annual flood insurance policies can increase from $2,500 to $25,000 per year in just one year. It also illustrates the problems we create when we subsidize insurance. Although well intended, when the national flood insurance program was created there was no plan to reduce or eliminate the subsidies for low elevation or high risk properties.
These are complex bills and will likely change before either becomes law. Owners and potential buyers should check with their insurance professionals before making any decisions to buy or sell.
CAPE CORAL SW6/7 UTILITY PROJECT UPDATE
August 1, 2013
On July 24, 2013 City Council approved the Initial Assessment Resolution for Southwest 6 &7. The assessment cost for the three utilities (water, sewer, irrigation) plus new roads is $10,011 for the typical 10,000 square foot site. This is the lowest assessment cost since the city resumed the utility expansion in 2002 and the lowest for all projects when compared to today's dollar.
There is also a $6,750 Capital Facility Expansion charge to help pay the cost of expanding the water and sewer plants. The city has scheduled a public hearing on the final assessment in Council Chambers. Check here for more information on the city's web site.
For more information visit CapeCoral.net
Visit Edison Financial Services for all of your real estate, insurance, and financial needs.
Terry Caldwell Cert Res RD6870
Florida State Certified Residential Real Estate Appraiser
Member Cape Coral Association of Realtors, Inc
More news...
This service is supplied by Bankrate.com and is protected by copyright and owned by Bankrate.com.
---